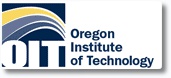 COMPUTERS, new & used





Mountain Computers Inc is the only company in Reno Nevada to build custom computers to meet your specifications. Primarily our systems and support are advanced engineering, international law and domestic law enforcement, Internet engineering and advanced networking, and small business and non-profit organizations. Build to order computers range in price from $350 to $850 depending on the specifications your home and family, business or organization needs. Yes, we have had build to order that exceed $4000 and those are some awesome, I repeat awesome video and data processing systems.











New Shuttles - sold out!

Call for details...775-287-9552 - perfect for biz & home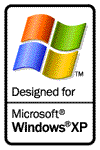 GoGreen PC Tune-Up™

Go Green PC Tune Up™ • 7 point - $89
Advanced Go Green PC Tune Up™ • 21 point - $129

© 2006-2014 Mountain Computers Inc. All rights reserved.

Mountain Computers, Inc.

"The Best Place in Nevada to take your PC & Business"™

Mountain Computers specializes in the following operating systems and applications on these platforms as listed by the logos.

RED MOUNTAIN COMPUTERS BTO - STARTING AT $650
AMD FM1 or Intel i5 Quad Core
4GB DDR3 1600 (MAX 16GB)
1TB HDD 7200RPM
DVD-RW/CDRW
WINDOWS 7 HOME PREMIUM 64 BIT OEM
MicroATX COMPUTER CASE
350W POWER SUPPLY

* prices subject to change based on availability / substitutions, out of stock or no longer available.

All BTO Computers include the infamous $129 GoGreen PC Tune-up. A computer should not be purchased without our proprietary solution. If you don't buy from us, we can still tune-up your computer. No questions asked.

Phone Numbers:
Main Office (775) 287-9552
Technical Support (775) 324-3524

Regular Store Hours:
Monday-Friday 8AM-5PM PST
.. Closed for Lunch 11:30am-12:30pm
Saturday 10AM to 2PM (By Appointment)