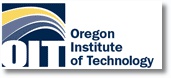 Do you need computer help? Call Today (775) 287-9552
Visit our store in downtown Reno Nevada today (
Map to MTN
)


Upgrade your computer from XP to Windows 7 for $250

Call first for details on if your existing computer qualifies.

* $7 NV sales tax not included
* Minimum standards on existing system: Dual Core Processor, 2GB of RAM, etc..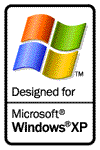 © 2006-2014 Mountain Computers Inc. All rights reserved. MTNCOMP. 775-287-9552

Phone Numbers:
Main Office (775) 287-9552
Technical Support (775) 324-3524

Regular Store Hours:
Monday-Friday 8AM-5PM PST
.. Closed for Lunch 11:30am-12:30pm
Saturday 10AM to 2PM (By Appointment)

In-store PC Repairs, Upgrades
Free Evaluation/Diagnostics

Desktops, Laptops, operating system reloads and repair, virus removal, upgrades. Same Day Inspect/Bench.
$85/hr
for Same Day Service in-store.
$85/hr
onsite home service for your PC, network, applications.

Business Professional Services

On-site and in-store support and Repair of Workstations, Servers, Networks, Applications, Databases, Email, Security.
$65/hr
for Remote Business Support.
$250/hr
after hours weekend support.

Data Recovery
Hard drives, USB, Jump, Flash, 3.5" 5.25" 100-250 Zip Drives, Outlook PST & Outlook Express DBX, Exchange Server Email folders, Backup BKF Files

Parts & Accessories
Cables: Power, Used AC Adapters, Network cables, SATA / IDE power adapters, stuff and other stuff.

Password Recovery & Resets
You forgot your password - If you have an PC, Laptop, Server or Network, we can do it in about 15-20 minutes

Build to Order Computers

You describe what need and your problem, and we suggest and give you an estimate. We build it. You pick it up and love it - every time! $500 for the home system, and $900 for the elite business system.

Deep Freeze Computer Protection
Software, License & Training .Learn more.

$65/hr

~$550

$95/hr

$40 to $200
Depending on complexity.

$1 to $40

$20 to $60
Depending on complexity.

$250

$500

• Basic Website

• Intermediate Website

$1000

• Ecommerce Website

~$80

Webhosting & Web Design Services

Carbonite - Internet Data Backups
Call for pricing and suggestions for business and home

~$100

$125

• Website SEO

Mountain Computers, Inc.

Community and Educational Partners

Site Map